Cardholders of the MyVanilla Reloadable Vanilla Visa Debit Card can access their card account online by visiting https://www.myvanilladebitcard.com.  The online site has a number of features for cardholders including accessing their account information, activating their new card, signing up for direct deposit, downloading the MyVanilla app, online bill pay, money transfers, and more.
MyVanilla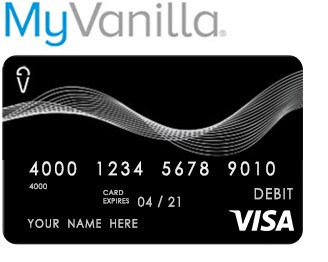 New cardholders that recently purchased a My Visa Vanilla Debit Card at a retail store can activate their new card by selecting the "Set Up Your Card" button on the homepage.  Fill in the short form that asks for what type of card you have (MyVanilla Debit Card or Mio Money Card), enter your card number, and CVV.  The last step is to click Submit then create your login credentials.
The MyVanilla Prepaid Card is a great alternative for consumers who may not have a checking account or credit card.  It shares many of the same features as a checking account and credit card account when you sign on.  Having an online account allows users to manage/monitor all of their transactions, balance, setup direct deposit, etc.
My Vanilla Debit Card Login
The site is free to use and is available for cardholders to access 24 hours a day.  As long as you have your login credentials users can successfully sign on and view their account details from any device that has internet access and a web browser.  If you utilize the MyVanilla mobile app then you can even more conveniently monitor all of your transactions from your mobile device with 1 click.
A popular feature for users is the bill payment feature that users should use to pay all of their bills.  This service is free as well and users can submit their payments as one-time payments or utilize automatic billing that will schedule your payments out to your creditors on a monthly basis.  This is another convenient service that is much easier than paying over the phone or mailing your payment off.
MyVanilla Fees
If you're concerned about MyVanilla fees here is a short listing of some of the fees that are assessed to your account:
$.50 per transaction for signature and PIN Debit Purchases
$1.95 for domestic ATM Cash withdrawals
$3.95 Dormancy Fee for no account activity for 90 days
$3.95 per reload transaction
Prepaid cards are a popular option for many consumers especially individuals who may have difficulty getting approved for a bank checking account and for others who are simply trying to avoid identity theft issues.  Identity theft is a growing problem and one of the solutions people are turning to is prepaid cards so they can use their bank debit card less thus protecting their finances.